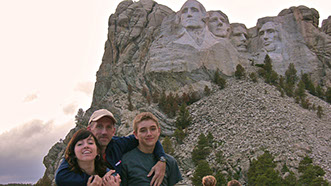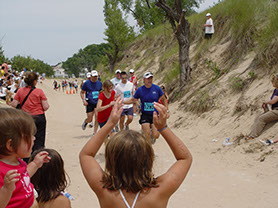 I am an entrepreneur. Storytelling is my passion, both with images and words. I love to write and I love to shoot-both moving and still images.
I currently manage a multi million-dollar business in Livonia, Michigan. I work for some great people that allow me the freedom to continue to explore and pursue my passions as long I keep my attention on the business.
I am an independent filmmaker. (Trust me, sometimes admitting that is as tough as admitting that I am an alcoholic-which I think my wife would prefer)
My partner, Eric Pascarelli www.epasc.com and I own a number of RED Camera packages, which we rent out, at www.Fitz-cam.com
I am an extremely proud father, my son, Jack, is a senior in high school and my daughter, Jordan, is a junior in college. I have been happily married to Susan for a long time-22 years I think.
I am currently working on a new horror film, The Wind Walker. It is a very large project so I will probably be at it for a few years.
I am also a lifelong athlete. As of early 2014, I have completed 13 marathons and 5 Ironman triathlons. My worlds all combined when I decided to shoot a movie about the trials and tribulations of preparing for an Ironman. The movie stars seven athletes. We are all friends, and were all training for Ironman Louisville.
Our film took a sudden and serious turn when one of the athletes was struck by a car while riding his bike. The film, The Road to Ironman, is by far my best production to this point and perhaps ever, as it continues to inspire and uplift both athletes and non-athletes alike. Please send me a note if you would like to arrange a screening.